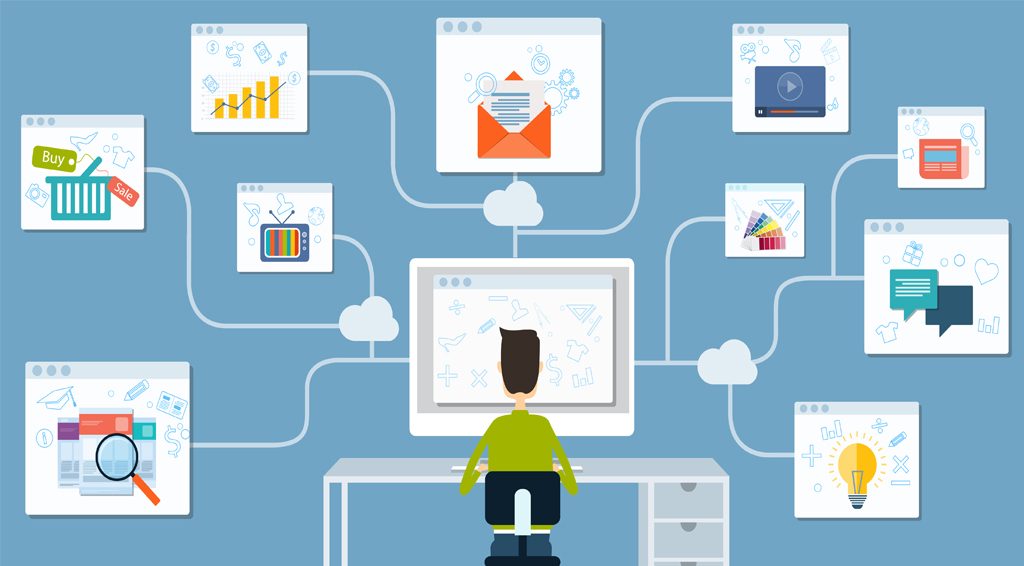 The year 2020 is finally here. With it comes the opportunity to give your web presence a boost.
Whether you run a personal or professional website, it's important to choose a web hosting platform that aligns with the latest hosting trends. Doing so will keep your website running fast, super secure, and consistently online.
Without further ado, here are just a few of the web hosting trends that you can expect top web hosting providers to start implementing in 2020.
1. Hosting with Website Builders Included
Gone are the days of hiring a professional web developer to build your dream website or install WordPress for you. Now it's all about web hosting providers who provide free site builders as an added incentive for customers who might be just starting out and are looking for an all-in-one solution.
These types of site builders are designed for their ease of use and are suitable for building any type of website (from a personal blog to an e-commerce shop). And the best part? They're free, which allows you to invest your budget elsewhere.
Did you know? Namecheap's Free Website Builder is included with every Shared Hosting Plan (Stellar, Stellar Plus, and Stellar Business).
2. Hosting with Advanced Website Security
According to the research firm Risk Based Security, 2019 was the worst year on record for cybersecurity breaches with over 5,000 publicly-disclosed cases.
It's no wonder why online security is such a hot topic. It's also why web hosting providers are doing everything they can to not only protect their customers' websites but also the servers themselves. This means updating security protocols, creating stronger firewalls, providing new validation/verification methods, network scanning, and protecting against malware.
Did you know? Namecheap's Shared Hosting Plans come with 50 PositiveSSL certificates (for free!) while premium Shared Hosting customers enjoy the exclusive AutoBackup tool, which keeps your website data extra safe and sound.
3. Hosting with Virtualized Cloud Servers
Although traditional web hosting providers still tend to use physical servers, cloud-based servers are now in the spotlight. Why? Hosting with cloud technology, in essence, makes web applications and websites super accessible through a cloud network rather than a tangible server. The result? Greater flexibility, scalability, and performance (think overall website speed and uptime).
Although cloud technologies are decidedly more affordable these days, many hosting providers still rely on cPanel management, which doesn't yet support cloud hosting. Still, in an effort to get on the increasingly popular cloud wagon, many hosting providers are now offering cloud-based alternatives, such as cloud storage or VPS Hosting.
VPS Hosting, in particular, operates and performs just like an independent physical server would, except it's partitioned into multiple "virtual" servers. This type of hosting offers website security and flexibility, independence from noisy neighbors, and full control over a hosting environment.
Did you know? Namecheap's EasyWP runs on a fully-containerized cloud, built in-house to provide you with all the service you'd expect from traditional Managed WordPress Hosting. And it comes at a fraction of the price you'd pay elsewhere.
Looking for reliable cloud storage? Opt for Namecheap's Stellar Business. With virtual help, this premium Shared Hosting Plan is a pro at handling any hardware failures, minus the downtime.
4. Hosting with SSDs (Solid State Disks)
Let's face it, hard disk drives (HDD) are so out of date. The new kid on the block? Solid-state disks (SSDs) with cutting-edge processors that give you a better and more customizable web hosting experience.
Compared to their HDD counterparts, SSDs don't have any moving mechanical parts. This translates to higher transfer speeds, lower latency with random data access, and greater durability.
Did you know? All Namecheap Hosting Plans upgraded to SSD a long time ago. Looking for powerful hosting with state-of-the-art technologies? Why not try Namecheap's Dedicated Server Hosting, which features NVMe (Non-Volatile Memory Express), a communication interface and driver that lets you transfer 25X more data while efficiently increasing SSD performance and productivity.
And don't forget, it's only the start of the year, so stay tuned for even more web hosting trends. Just being aware of what's out there can help to give your customers a better user experience, encouraging them to keep coming back to your website for more.
---